What makes us different?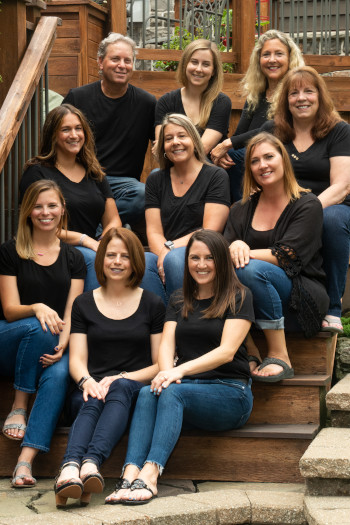 We will do a comprehensive dental exam at your visit. We are not only looking for any concerns with your teeth and gums, but we are looking at your total health - beyond the mouth. During the comprehensive dental exam, we will do a thorough oral cancer exam, take any necessary x-rays, check your gums, get any other needed records, answer all of your questions, and address any of your concerns. Dr. Gross and Dr. Kelsey will let you know their findings and you will have the opportunity to address your expectations and also decide what level of treatment is best for you. We are here to help you and give you various options to proceed in a matter that is comfortable for you. Our main purpose is to help you achieve your highest level of well-being appropriate for you, and in doing so, to enhance the quality of your life.
Our office is committed to serving you and your family. If any dental emergency arises, we will not hesitate to fit you in to the schedule. Our convenient office hours allow us to cater to all patients, those that need late nights (we are here until 8pm on Mondays and Tuesdays), early mornings (we start at 7am on Fridays), or weekends (we are even open on Saturdays!).